Chapman's Premium Horse Liniment
••Still Available!!
Chapman's Premium Natural Healing Liniment is based on a tried and true herbal formula from horsemen in 13th century England. Horse owners and trainers alike insist Chapman's Liniment should be in every barn.
All Natural Product -- homeopathic compatible
Eases Pain and Swelling -- exercise, injury, arthritis, rheumatism, edema, or "stocking up"
Reduces Itchiness -- allergies, heat rash, and insect bites
Easy Spray Application -- safe for use with or without bandages, with hot or cold packs
Proven Quick Results -- reduces inflammation quickly and effectively. Many horse owners see results within minutes!
Light, Clean Scent -- no strong odor or burning effects
Non-Testing During Competition -- safe to use before, after and during competition. Approved by both US and Cdn Olympic Team Vets
Healing Agent -- speeds healing for minor and acute injuries
Muscle Relaxant -- relaxes tight or tense muscles for optimum performance
Chapman's Premium herbal horse liniment does not contain any menthol, eucalyptus, mint, rosemary or any other ingredients or scents that will interfere with the effectiveness of Homeopathic remedies.
Chapman's Premium is favored among horse trainers and coaches for its quick results, effectiveness and simple application, particularly for sensitive horses. With regular use, it has been proven to successfully help eliminate nightly bandaging due to edema or "stocking up".
Chapman's Liniment has proven to be so effective in treating horses for various injuries and overexertion, that trainers, family, friends and acquaintances have also been using it on themselves with great success.
Where can I buy Chapman's Premium?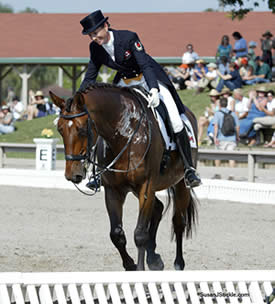 Shannon Dueck, International Dressage Rider
"I've used Chapman's Premium liniment for several years and have been thrilled with the excellent results from it." more testimonials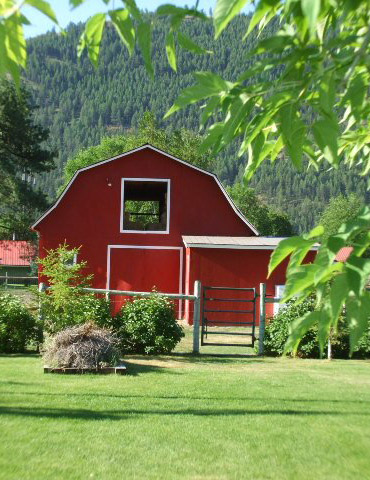 My hobby farm in Midway.